Melvin's Magnificent Magic Shop is an online magic shop, locally owned and operated from upstate New York, founded in September 2007. With a large and diverse inventory, you're bound to find a trick or item perfect for any age or ability.
Melvin's Magnificent Magic Shop is the perfect online destination for magic enthusiasts or complete beginners. Not only because of a wide range of tricks available, but because Melvin has had over 18 years of experience performing and teaching magic and has hand selected and categorized each trick available and illusion.
And Melvin still currently performs too! If you are interested in booking Melvin the Magnificent for a birthday party or event please visit
www.magicmelvin.com
or call (518)-831-9222.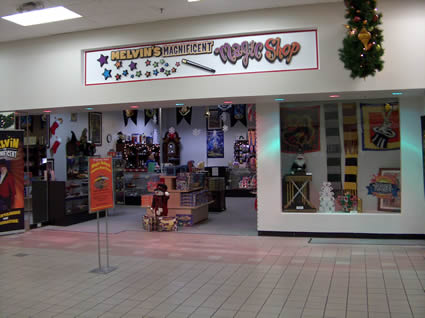 Our old Clifton Park location.
www.melvinsmagicshop.com strives for the same feel of a physical shop, offering video demonstrations for tricks, items broken out into categories to offer the best suggestion for certain age groups and interests, because there are many tricks, DVDs, books, and other items to browse!